All the photography on this site is the work of me, Chris Shepherd. I am based in Epping Forest, Essex.
I am Location Editor and Moderator for the UK's leading photography website ePHOTOzine. I am a member of The Painting with Light Society - a group of top landscape photographers from across East Anglia.  In addition I am pleased to be part of the teams behind Images of Essex and Images of Suffolk.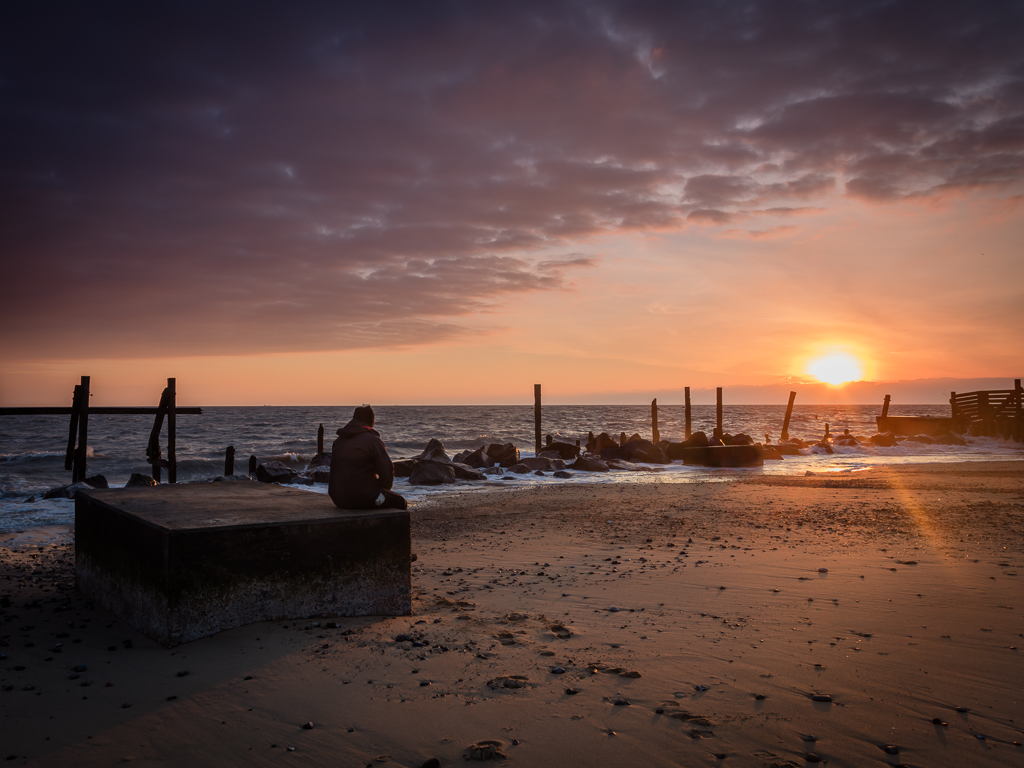 Chris on Happisburgh Beach, Feb 2016
Photography first interested me when I received the gift of a small "point and shoot" camera that started a love affair with photography which continues to this day.
For me the challenge of photography is one of reducing an image to its essentials, where a painter starts with a blank canvas and adds to it to get the final image, a photographer starts with an image and frames and crops till he/she gets to the image that they seek. The challenge I enjoy most is to reduce the beauty,history and atmosphere of a place down to a single frame.
All of the images on the site were captured digitally. Although I occasionally allow myself "flights of fancy" in PhotoShop, nearly all the images are the result of in-camera capture and processing to mimic traditional darkroom techniques. To me photography is more about capturing the moment, rather than constructing that moment later in a computer.
I am available for commissions - please use contacts to get in touch with your requirements.
Commended - Landscape Photographer of the Year 2020
Highly Commended & Judges Choice - Landscape Photographer of the Year 2015
Shortlisted - Outdoor Photographer of the Year 2011/2014
Highly Commended - Black and White Photographer of the Year 2011
Shortlisted - Landscape Photographer of the Year 2011
Camera Club Talks
Details of my camera club talks can be found here.
Where to See My Images
I hold various exhibitions throughout the UK - check my blog for the latest news.
Permanent Galleries and Exhibitions
In conjunction with The Painting with Light Society, I have images hanging in:
The Virgina Court Hotel
Cliff Avenue
Comer
Norfolk
NR27 0AN

Chris on Temple Field, Upshire - Epping Forest. April 2009
Published Work
I have had pictures and articles featured in:
The Sunday Times
The Guardian
BBC Country File Magazine
Britain Magazine
Essex Life Magazine
Black and White Photography Magazine
Outdoor Photography Magazine.
Discover Britain Magazine
International Business Times
telegraph.co.uk
travel.aol.co.uk
culture24.org.uk
saga.co.uk
positive.news